NEENAH-MENASHA MEMORIAL DAY PARADE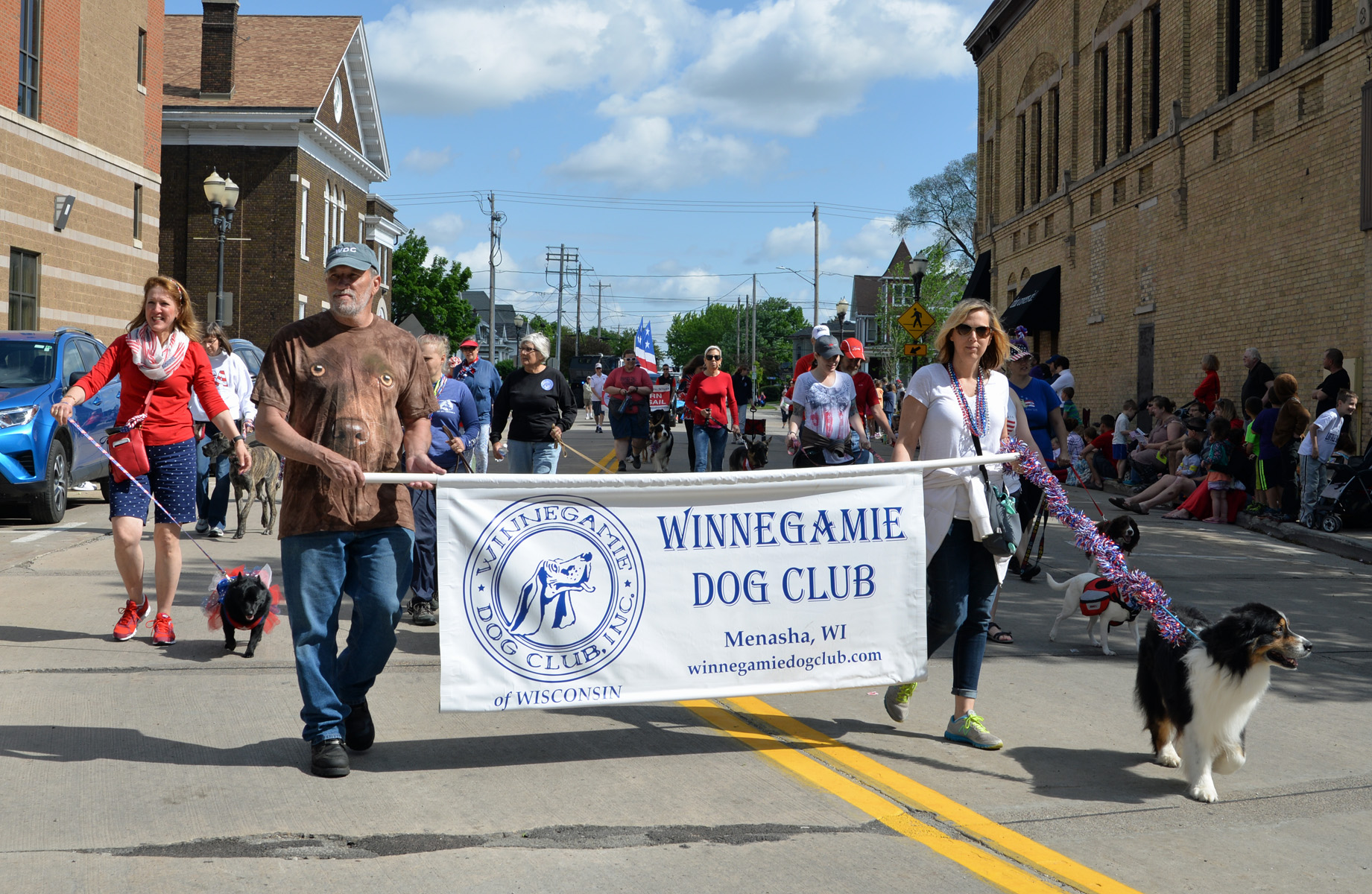 Winnegamie Dog Club will once again be participating in the Neenah-Menasha Memorial Day Parade on Monday May 27, 2019.
The parade begins at 9:00 am, but Penney would like everyone there by 8:45. We will line up on First Street, on the west side of Milwaukee Street. We are entry #62. There is parking available at the Hmong Union Hall, 320 Chute Street. Remember to bring water and poop bags for your dog. Only members are allowed to bring dogs. If you are not yet a voted-in member, you can still earn volunteer hours and walk without your dog. We need people to carry the banner.