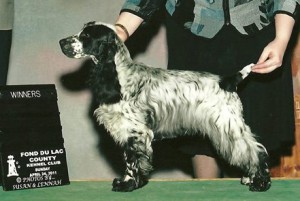 Conformation Classes March 24th– May 17th
DROP IN CONFORMATION CLASSES
Class from 7 – 7:45
$5 per night unless you are on the Active or Lifetime Membership list.
Junior handlers under 18 are free. Class trainers are AKC Judges or Experienced show handlers with many years of experience.
What are Conformation classes?   These classes are designed for people who want to participate in AKC Dog shows or learn more about this competitive sport. 
We welcome Beginners and any well behaved dog for learning.  However, to actually compete your dog must be: 
Six months or older on the day of the show.
A recognized breed by the AKC.
Registered with the AKC.
NOT spayed or neutered.
Have no disqualifying faults, as stated by their breed's parent organization.
In sound health and up-to-date on vaccinations.
Our instructors are here to help you!
Remember, even the best handlers start with the basics!
In class you will learn:
Conformation Terminology

Ring Etiquette and Presentation

How to correctly stack and gait your dog

How to enter a show

What is a breed standard and their importance to a show dog

Movement patterns

Ring appearance (for you) and grooming (for the dog)


Good sportsmanship